We use technology and gamification to recreate the most famous TV quiz shows and make you live a fun and unforgettable team experience.
Our interactive games will bring fun, uniting your team in a personalised activity where your only concern will be to ENJOY yourselves.
You will become participants in the most famous TV quiz shows with no limit to the number of participants, where you will be able to compete in teams and individually. 
TEAM BUILDING ACTIVITIES:
✔ Improve employees' image of the company.
✔ Increase the sense of belonging and commitment to the organisation.
✔ Enrich the work environment: we work on teamwork and communication.
✔ They release stress: we offer a fun and original activity.
✔Foster creativity and healthy and productive competitiveness.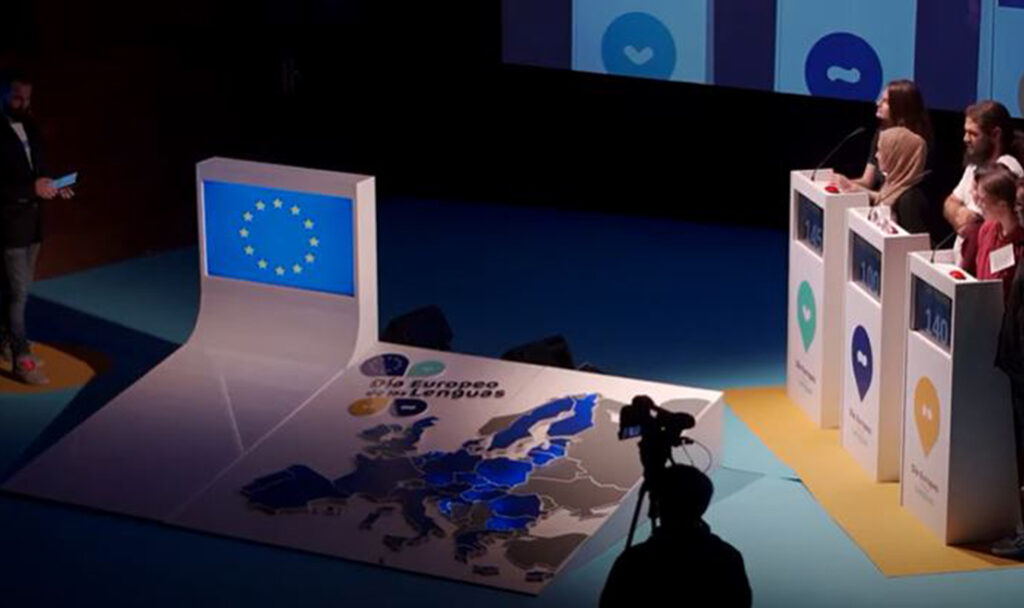 We create your customisable TV Quiz to dynamise your next event. Choose the TV Quiz format you like the most and we will recreate it: 'Who wants to be a millionaire', 'Pasapalabra', 'Boom!', 'Saber y Ganar'… The options are multiple and can be combined!
The audience participates live, animated by a presenter who will act as master of ceremonies.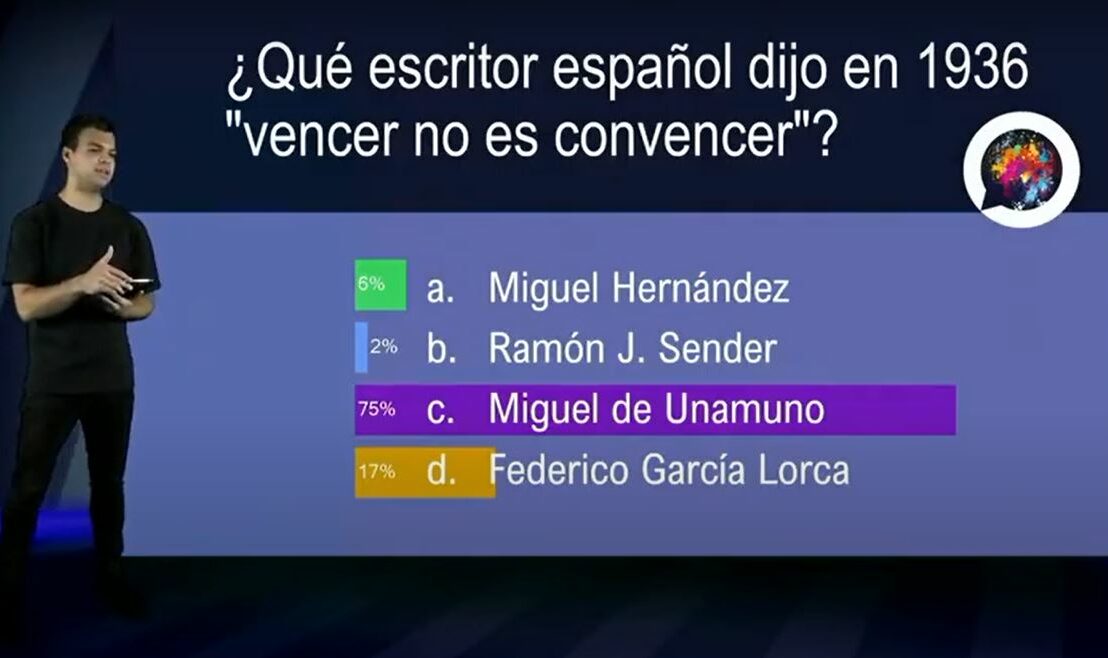 The company can choose the online modality to implement its Team Building Contest adapted to its needs.
There are several ways in which your team can participate online or remotely.
Our team, experts in app development, can customise an app from which you can participate remotely in the event, play and interact online with no user limitation. 
Virtual Reality and Augmented Reality Events
We create 3D experiences, immersive experiences, simulators. We develop customised interactive experiences for each client.
More than 15 years of experience in Augmented Reality (AR), Virtual Reality (VR) and Mixed Reality (MR) projects.
We adapt to your needs and budget. We understand your needs, we look for the best solution, we design, develop and make your company's project fly.
We are with you from minute #1
Schedule a video call with us to get to know us, call us, write us an email or leave us your details on the form and we will contact you as soon as possible.