Furious Koalas, a technological spin-off of the University of Castilla-La Mancha, met this Tuesday, 22 December, at the Provincial Directorate of Education, Culture and Sports of Ciudad Real with Ana Muñoz, Vice-Minister of Culture and Sports of Castilla-La Mancha.
At this meeting, the Vice-Minister was able to learn about some of the work done by Furious Koalas, awarded 'Young Company of the Year 2022' by the Official Association of Technical Telecommunications Engineers of Castilla-La Mancha and winner of the Open Innovation Castilla-La Mancha 2021. In addition, FK stands out for its high research capacity and for applying the latest advances in the technology sector due to its nature and direct link with the University of Castilla-La Mancha, the organisation from which it emerges and to which its founding partners belong. We are a company with more than 15 years of experience, being a national reference in virtual reality and augmented reality, together with software development, the use of artificial intelligence and the development of interactive solutions, our main lines of business.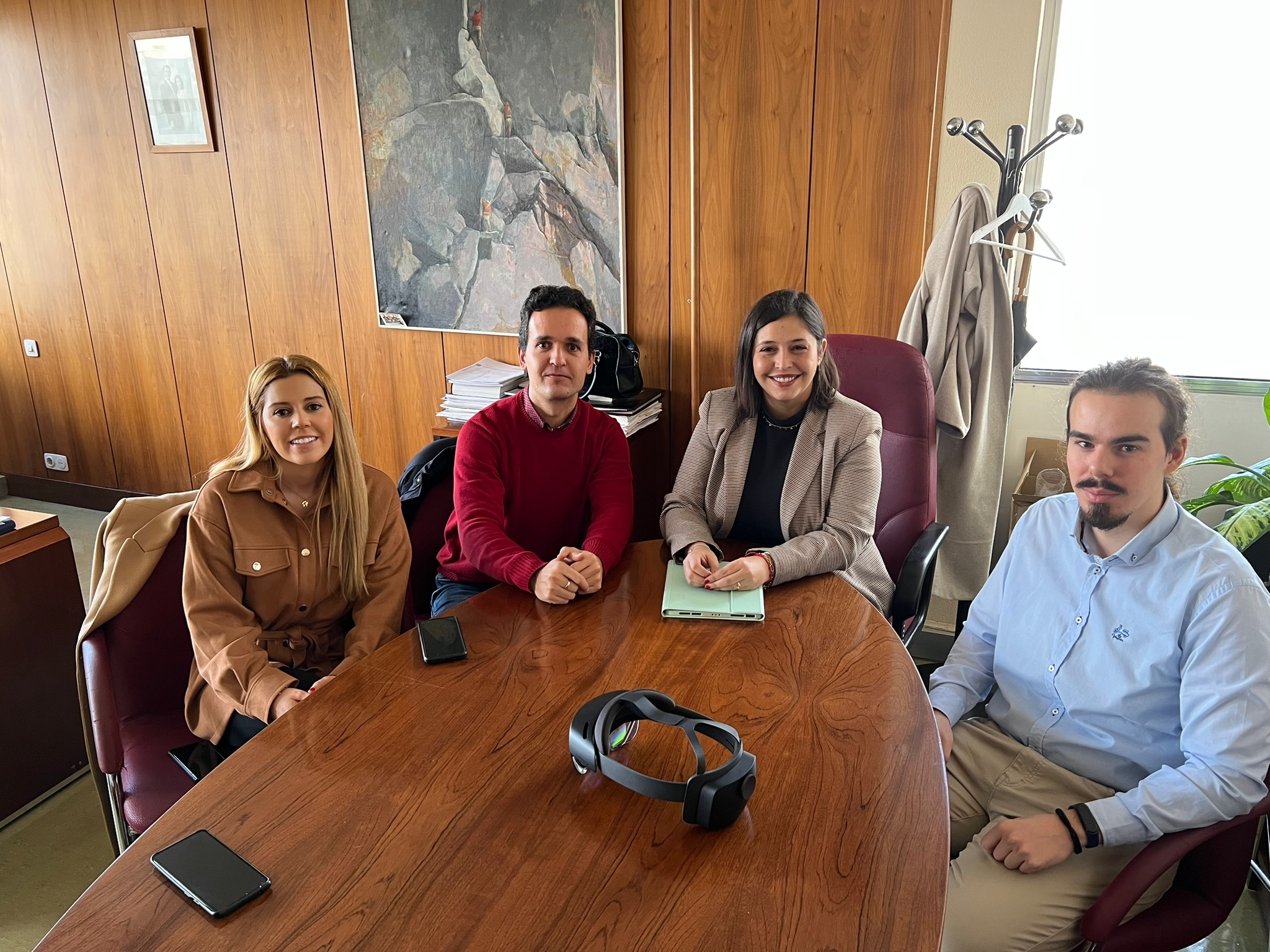 Virtual experience with Meta Quest 2
During the meeting, the Deputy Minister enjoyed a demonstration of an immersive virtual reality experience with Meta Quest 2 glasses. In this demonstration, the user is immersed in the facilities of a virtual archaeological museum where they can move freely, enjoying every detail in an impressively realistic way.
Ana Muñoz, after the demonstration, highlighted the quality and precision of the image of the technological experience that she herself has been able to live and that can be applied to other areas that help preserve the tangible and intangible historical heritage of Castilla-La Mancha.  
An ally of new technologies, Ana Muñoz expressed her interest in the research work and projects carried out by Furious Koalas, which converge in the same interests that she raised at the meeting to help preserve the cultural heritage, as well as to transmit it in a more interactive and didactic way to its citizens.