The eagerly awaited final of Eurovision 2023 will take place in Liverpool on 13 May. Year after year many fans flock to the host country to watch the final live, but for the vast majority this option is ruled out for a variety of reasons. However, it is possible to offer an immersive experience from home and experience the Eurovision final as if we were there live.
Eurovision in Liverpool
This year the UK will host the festival despite coming second. This decision was taken last year following Ukraine's victory shortly after the Russian invasion. Both the UK and Ukraine will co-host the festival on Saturday 13 May in the city of the Beatles, Liverpool. The venue chosen by the organisers is the M&S Bank Arena, a venue with a capacity of 11,000 people where tickets are priced between 160 and 744 euros.
The price of the tickets, the journey, the distance and other personal circumstances mean that thousands of people are resigned and end up watching the festival from a simple television set.
But don't we talk every day about how new technologies can create immersive experiences that are tremendously credible to our senses? Why not use them to offer fans a different, enriching and much more pleasurable experience than watching the festival from a TV screen?
The Eurovision fan phenomenon is growing every year. According to Statista, the online statistics portal, the festival has an audience of approximately 180 million people. Last year's final in Turin was watched by almost 7 million people in Spain. During the week of the first and second semi-final, the official YouTube channel registered 42.3 million unique viewers in 232 countries and territories around the world.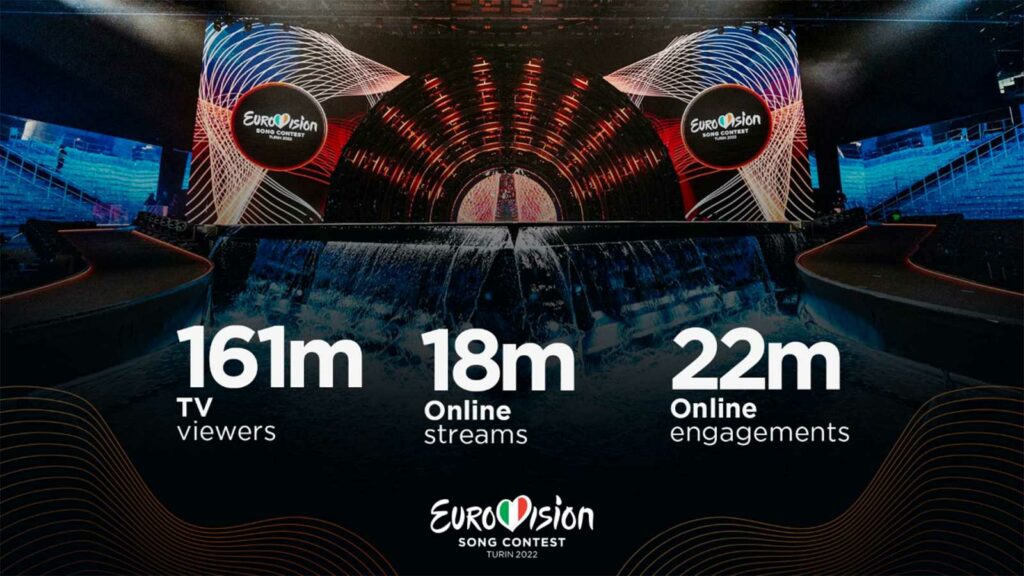 With these figures, it would be more than appropriate to offer such immersive experiences to an audience that gives its all year after year to the world's longest running SongFest.
Eurovision 2023: A chance to improve the fan experience
At the last Eurovision Song Contest, many fans were disappointed that they were unable to attend the event live. While live streaming is a good option, it does not offer the same excitement and feeling of being there in person. This is where technology and the use of quality immersive experiences can make a difference.
Types of immersive Eurovision experience
I will begin by briefly explaining what virtual reality and the metaverse are all about. If you are not yet familiar with this technology and the possibilities it offers, you will be surprised.
Virtual reality is a technology that creates a simulation environment in which the user can interact and explore. To achieve this, devices are used that provide total sensory immersion, such as VR glasses or haptic gloves. Metaverse, on the other hand, is a term used to refer to a social and collaborative virtual reality, i.e. an online space where users can interact with each other in real time.
Virtual reality as a way to experience the Eurovision final
Virtual reality offers a fully immersive experience, allowing the user to experience the event as if they were present at the physical venue. In the case of Eurovision, Furious Koalas could have created a virtual reality experience in which users could access a virtual version of the Liverpool stadium and enjoy the final in real time. The immersion in this type of experience is total, allowing the user to feel as if they were physically at the event and enjoy the music, the atmosphere and the emotion of the moment.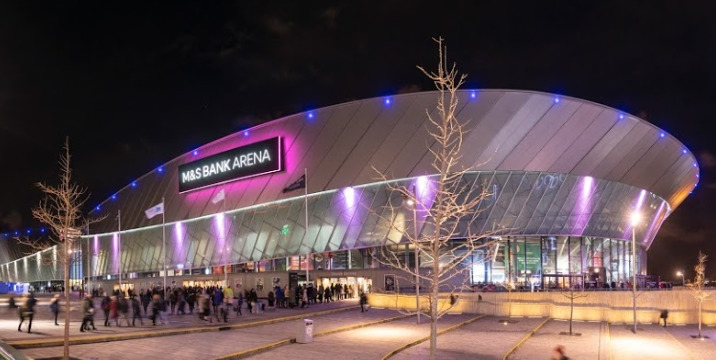 In addition, virtual reality can also be used to create additional experiences to the final itself. For example, users could have access to exclusive content about the artists, interviews or behind-the-scenes videos. They could also interact with other users and share experiences, creating an online community of Eurovision fans.
The metaverse as a way to connect Eurovision fans
The metaverse offers a social and collaborative virtual reality, meaning that users can interact with each other in real time. In the case of Eurovision, Furious Koalas could have created a metaverse experience where users could join other fans from around the world and enjoy the Eurovision final together in a virtual space. The experience would be similar to being physically at the event, but allowing users to connect with other fans in a way that would not be possible in real life. For example, they could meet at a friend's virtual mansion or in a building that is representative for them.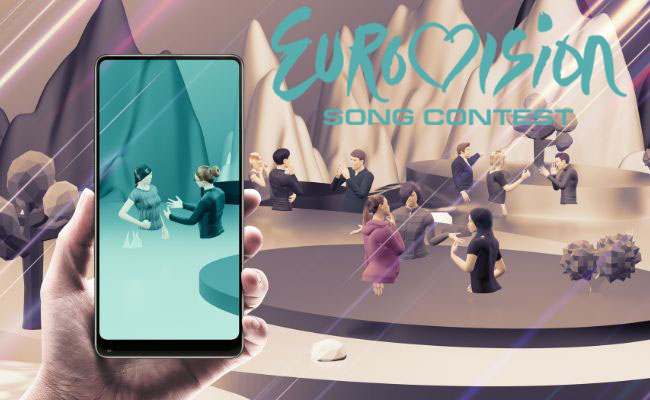 The metaverse technology also offers the possibility to personalise the experience. Users could create their personalised avatar and represent themselves in the virtual Eurovision experience. They could interact with other users and create memories together, which could make for a very exciting and enriching experience.
Virtual reality and metaverse as forms of advertising and sponsorship at the Eurovision Song Contest
Virtual reality and metaverse technology also offer new advertising and sponsorship opportunities at Eurovision. Advertisers could use these technologies to offer interactive and engaging advertising experiences, which could be more effective than traditional advertisements.
For example, event sponsors could create virtual reality and metaverse experiences that allow users to interact with their brand in a more personal and memorable way. They could also create experiences that relate to Liverpool's local culture, offering users the chance to explore the city, its culture and its music through a virtual reality or metaverse experience.
Successful virtual reality and metaverse experiences at major events
Virtual reality and the metaverse have been used successfully at various events around the world, offering participants unique and immersive experiences. Here are just a few examples:
Coachella Valley Music and Arts Festival
The famous Coachella music festival has used virtual reality to offer fans a unique experience, allowing them to explore the festival and watch live performances through virtual reality. All that was needed was a pair of Cardboard VR goggles and download the free Coachella VR app for iOS or Android. The experience was so successful that in 2020, due to the pandemic, a virtual version of the festival was launched, where spectators could enjoy the performances online through virtual reality devices. During the 2022 edition it had its version in the metaverse of the popular video game Fortnite.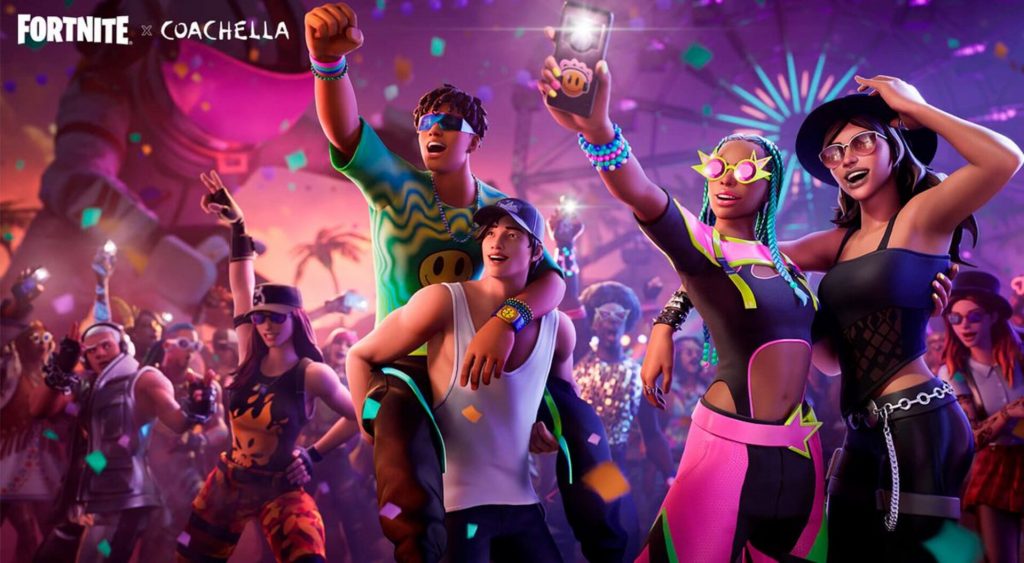 Comic-Con International
The famous comic book and pop culture convention Comic-Con International has also used virtual reality and the metaverse to offer fans an immersive experience. In 2020, due to the pandemic, the convention went online and organisers used virtual reality technology to recreate the convention's hallways and booths, allowing fans to explore the event virtually and participate in online chats and events.
NBA in virtual reality
The NBA has used virtual reality technology to offer fans a unique experience, allowing them to watch live games from an immersive perspective. Viewers can watch the game in a virtual room with other fans and enjoy a more interactive and immersive experience.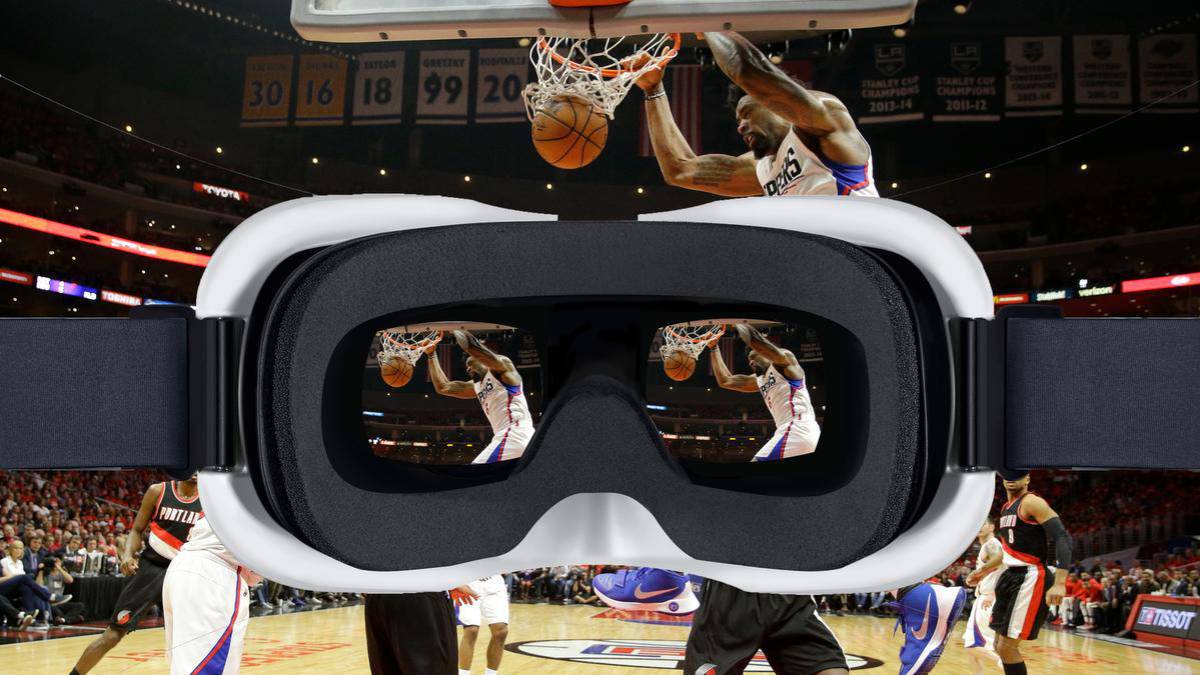 It recently announced the innovations it was bringing with regard to the use of virtual reality with the implementation of virtual reality (VR) during the match itself and putting the user in the shoes of a player. An experience never seen before and very new.
Virtual concerts
Virtual concerts are becoming increasingly popular, and many artists have used virtual reality to offer their fans immersive live experiences. Last January Calvin Harris held an immersive virtual reality concert that could be enjoyed in Europe and Asia. The Calvin Harris Experience was approximately one hour long and included a five-minute pre-show and an exclusive 25-minute extended set.
These are just a few examples of how virtual reality and the metaverse have been used successfully at major events. Thanks to these technologies, spectators can enjoy more immersive and unique experiences, making these events even more engaging and memorable.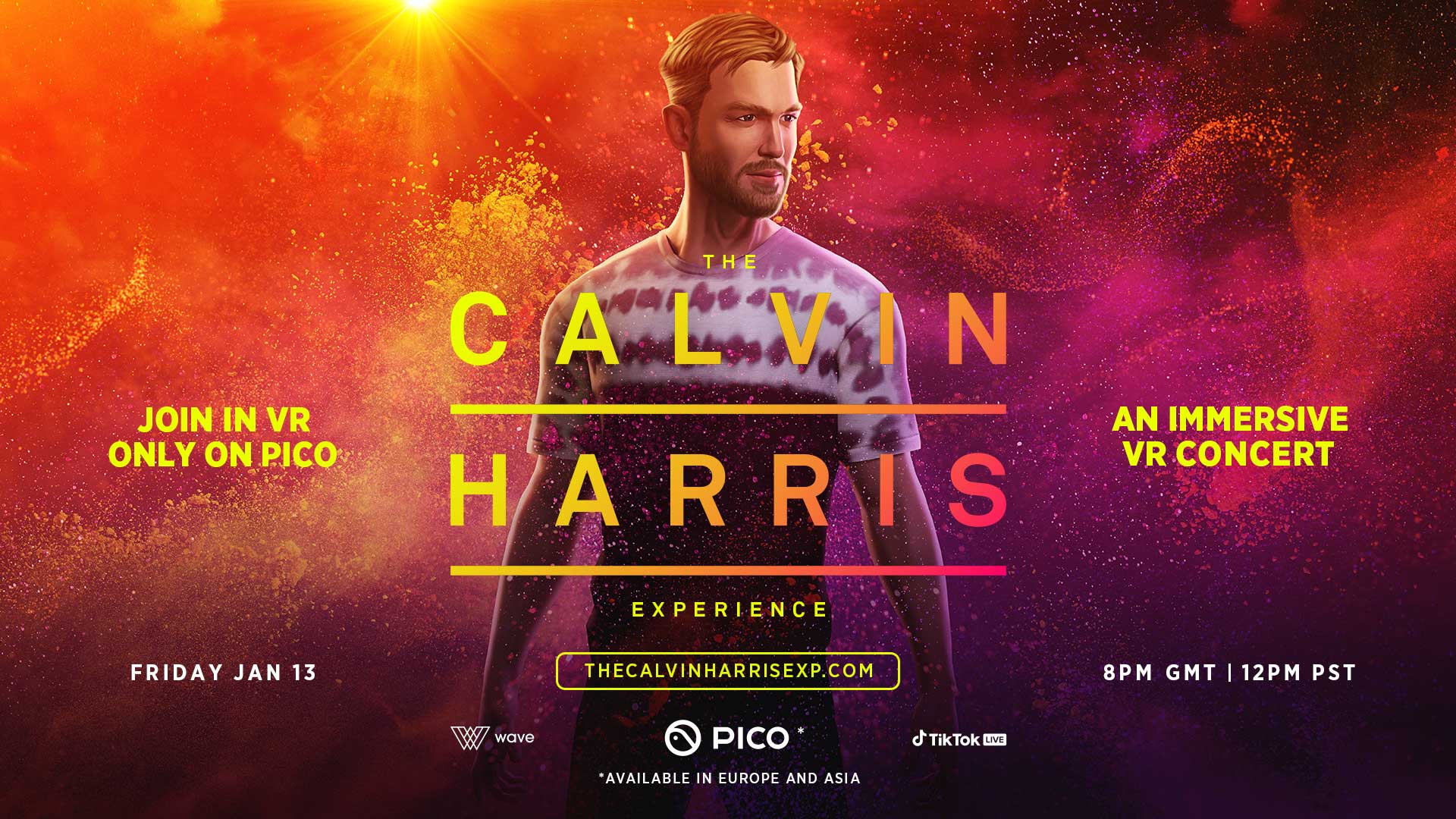 Furious Koalas, provider of immersive event experiences
With over 15 years of experience developing interactive experiences, Furious Koalas can help companies create virtual reality experiences for future events. As a technology company, it has experience in developing customised virtual reality applications that fit the needs of companies. It has worked for clients such as Telefónica, Indra, the University of Castilla-La Mancha, Ferrovial, Naturgy, Cojali, among others.
For companies wishing to offer a virtual reality experience at future events, Furious Koalas can create a customised solution to suit their needs and budget. The company can work with the company to create an immersive experience that provides a unique insight into the event and local culture.
In addition, Furious Koalas can also help companies integrate virtual reality into their existing websites and mobile applications, providing an interactive experience for users. By using augmented reality, companies can offer a unique and exciting user experience that allows them to stand out in a competitive market.
In conclusion, virtual reality and the metaverse are technologies that offer a unique immersive experience and could have significantly enhanced the experience of fans unable to attend the Eurovision final. And while it has not yet been possible to use these technologies at this year's festival, we hope that in the future they can be harnessed to create even more immersive and exciting experiences for fans. At Furious Koalas, we are ready to help make this possible.
If you would like to talk to us you can contact us by clicking here. You can also call us on 926653880.