Change in society's information consumption habits
The pandemic caused by COVID-19 has generated a transformation in social habits. For months we have communicated with the world through the Internet: we have done our shopping online, teleworking has been established, gymnastics with virtual trainers, students have given their classes online… In short, we have lived and shared our relations with the outside world through the Internet, our only form of communication with the outside world while we were confined.
In concrete figures, how much has the use of the Internet increased? 60%, according to the Organisation for Economic Co-operation and Development (OECD). Research carried out by Qustodio corroborates this. These rates rise when we talk about young people and social networks, where the increase has been 200% compared to what is usual.
Video, the most popular medium for consuming information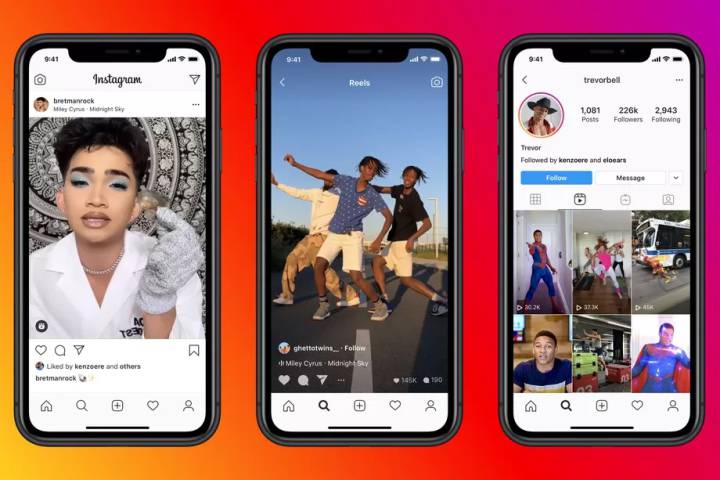 Among the social networks, we find the successful social network TikTok, which already surpasses Instagram and threatens to surpass Meta (Facebook) in advertising revenue, and experts at Insider Intelligence even predict that by 2024 it will surpass YouTube in advertising revenue, at least in the United States. Tik Tok increases interaction between its users by offering content in video format. We can say that the interactivity between what is on both sides of the screen should be the more reciprocal the better, including polls, questions, direct, links, or response interactions. Another key factor in the success of these platforms, and no less important, is their duration: short videos of less than a minute, a consumption trend that has been increasing over the last three years.
Youtube Shorts
Youtube, the most important video platform in the world, has been the latest to offer short videos with 'Youtube Shorts'. This is a short video section within the platform itself. YouTube's strategy with the vertical short video format seems to be proving successful, with Shorts receiving 30 billion views per day, 4 times more than last year. However, with or without short videos, it continues to be the most used platform for video consumption.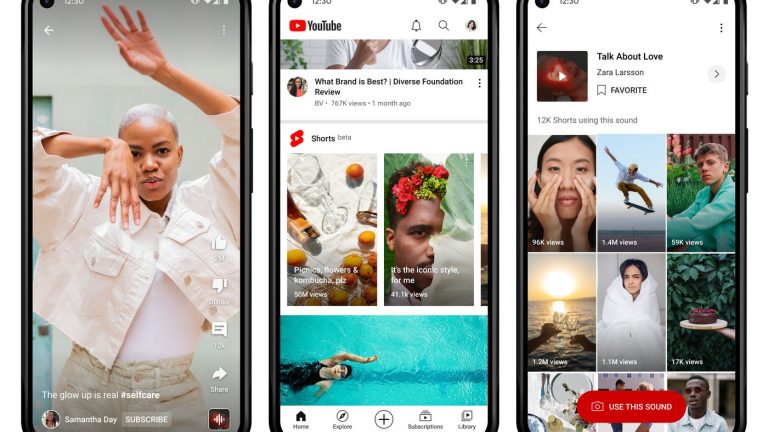 E-learning versus traditional education
As we mentioned at the beginning of this article, in the area of education, consumer habits have also changed in recent times. Digital education has been gaining importance over face-to-face training thanks to a number of factors:
The circumstances of the pandemic have forced many to teach their classes online, finding in this modality a new partner for students.
The variety of high-level content and skills available digitally is increasing.
The constant updating of online training material means that content does not become obsolete over time.
Competitive pricing and learning opportunities vs. traditional education. It is no longer a problem to find a quality online course in a specific area, it is more difficult to decide on just one.
There are a multitude of platforms such as Udemy and Coursera, dedicated to offering e-learning, highlighting the quality of the content they share. However, each of them is aimed at a specific audience due to the formats and courses they offer, oriented to different types of students.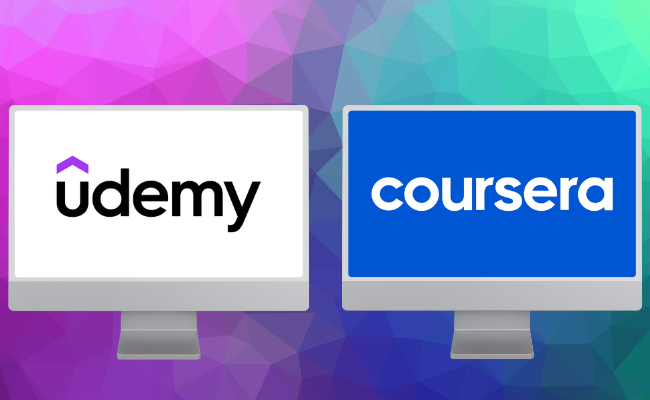 Microlearning or 'learning pills'
The two main factors we have been talking about so far, the change in consumer habits and technological development, have given rise to new types of training and demand such as microlearning. This modality is characterised by providing knowledge in small 'learning pills', short videos in which learning units and knowledge are encapsulated to explain concepts, tips, tools or tutorials.
The consumption of microlearning has different advantages:
Immediate access to content from any device with internet access
You learn in a fast way concrete concepts
Facilitates learning with little time invested
Allows self-consumption
Its brevity allows content to be tagged for quick searches
The attention capacity retains short videos better and considers these contents to be more attractive
It is dynamic and active content
It develops a single idea, which helps to define concepts in a clear and simple way.
It allows self-consumption at the time you want it
It is a more viral and easy to share content.
We can define them as digital videos that support user interaction. Let's think about the differences with linear videos in a practical way: until then, the viewer could pause, play, speed up and jump to another point in the video. However, if it is interactive, this leap is huge and the user, who was previously just a viewer, can define the direction, the next scenes, the continuity and the outcome of the content by answering questions and modifying the flow of the video. This interaction capability offers a lot of flexibility:
It is possible to add conditional jumps within the video itself. For example, the video can be 'navigated' based on the answer given by the user when asked a question in real time.
It is possible to add augmented content or information that allows you to go deeper into the content of the video.
Unique user experiences can be recreated.
Benefits of interactive video versus traditional video
 In recent years, technology has facilitated the possibility of adding interactive components to the video:
Interaction also allows the possibility of establishing a feedback channel between the person watching the video and the video producer, one of the main differentiating factors with traditional video. In this way, the creator of the video receives immediate feedback from consumers on their questions, comments and doubts, among others.
This feedback is connected to data analytics and the possibility of studying the interaction of users, both individually and collectively: one of the main added values offered by interactive video is the ability to record how the user consumes the video.
Increases engagement. Interactive content keeps your users engaged with the video content.
Optimises experiences. Interactive video gives consumers a more natural and direct opportunity to 'personalise' content according to how they interact through polls, responses and choice of images.
Strategically update and improve published content. As user interaction is collected and measured, we can use this information to improve the content and update it if necessary.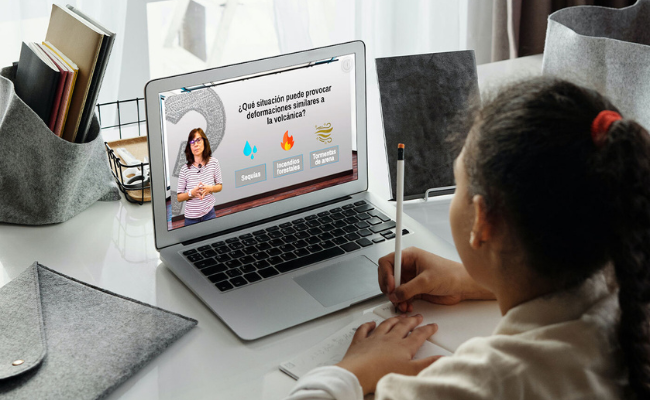 One of the areas in which interactive video can be a game changer is training:
The concept of 'learning way' appears, understood as the personalisation of the training video according to the learner's knowledge, or even his or her reasoning capacity when the video is being consumed.
The probability of the user 'dropping out' of the video is reduced, as the link between content and consumer is increased thanks to the interactive components and their ability to 'retain' the user with questions and quizzes, among others.
User participation increases. This participation can be 'stored' and subsequently analysed by the teacher to increase the effectiveness of the training action.
The concept of e-learning education has become more popular in recent years, where teaching is now online thanks to the use of the Internet, which is increasingly present in every home.
An example of the acceleration and implementation of this type of training was during the Covid 19 confinement, where Spanish study centres, schools, training centres and universities delivered their training online. This has made us more familiar with the technologies and we have learned to take advantage of them for this type of content. In addition, the extensive use of social networks and the interaction to which we are largely accustomed to them, provides an appropriate moment to take the step and implement interactive training thanks to the tools offered by interactive video.
Koala Player, the application to create interactive video by Furious Koalas
Koala Player is an interactive video editor developed for the training and e-learning sector.
With our Interactive Video application it is easy to create and publish interactive videos so that users can interact with the content during playback to create new experiences that increase interest and participation.
It is a powerful application where teachers can self-edit their classes and lessons to share them wherever they want: offering the possibility of integrating it into standardised platforms such as Moodle or Canvas, among others.
In addition, users will experience the same rich and interactive content on computers, mobile phones and tablets with a responsive design, that is, adapted to the device on which the user consumes the interactive video.
Main features of Koala Player
Koala Player is designed to meet the needs of schools, teachers, academies, training centres and others. For those who want to offer their students high performance training in an easy and simple way, without high computer skills.
Interactive video consumers are able to interact with the content during playback. In this way, we put an end to the passivity of students in the face of boring content with a high drop-out rate.
With interactive content, the attention of the viewers will increase significantly, as opposed to a face-to-face class or a conventional video.
This method allows you to effectively fix concepts in your group of students thanks to the different tools we put at your disposal, such as multiple-choice questions or qualified blanks:
-Time line control
-Multiple choice questions
-Free text questions
-Fill in the blanks
-Drag and drop
-Interactive summaries
-Images and tables
-Videos
-Quizzes
-Links
-Shopping cart
-And more.
Measure and analyse the evolution of your students, their interaction with your content and their responses or actions. The Koala Player application collects the user's interaction with the contents of the video, so you will obtain detailed reports that will help you to better understand your students, their strengths and weaknesses, as well as to create even better content for their needs.
It is also possible to choose the service of personalisation and creation of interactive videos accompanied by our Furious Koalas team. The Polytechnic University of Madrid, a Furious Koalas client, is a successful example that chose this modality to offer its students training in interactive video, obtaining a great reception and good results among its students.
Click here to watch one of their interactive videos created by our team.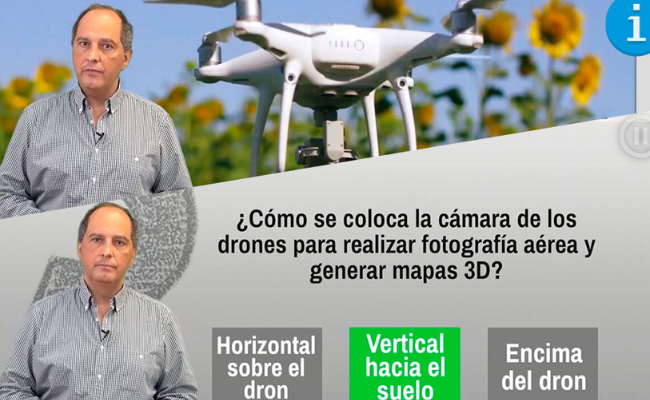 If you would like to develop training content or have any questions, please contact us by filling in this contact form, or send us an email to info@furiouskoalas.com.