Surprise in your next promotional events thanks to the use of Mixed Reality, a technological and effective tool.  We tell you all about it.
Promotional Events
Promotional events make it possible to launch an advertising campaign through a medium that is closer to the public. Launching advertising campaigns in this way allows your company to bring your products and services closer to the public, either physically or online.
With online events, we mean those that take place through digital mediums, through webinars and podcasts, among others. On the other hand, physical events are held in spaces such as fairs and conferences, for example. In both cases, it is convenient to accompany these events with a wide coverage in social networks.
Although launching this type of marketing campaigns can involve a greater investment of time and money, the fact is that the potential benefits outweigh the possible disadvantages, being able to obtain favorable results for our business in a period of time similar to the duration of the event.
New customer acquisition
Attracting new customers is one of these benefits. After all, the lifespan of a company depends on its customers. By means of promotional events, the attraction of new clients is promoted thanks to the possibilities to interact with the attendees of the event and to make them aware of your product.
We must not overlook networking with other companies attending the event to establish potential value relationships in B2B environments and attract potential partners, investors or sponsors. This networking will allow us to indirectly reach a wider audience, thus increasing the potential benefits of our company.
Now the use of Mixed Reality in Promotional Events is a safe bet.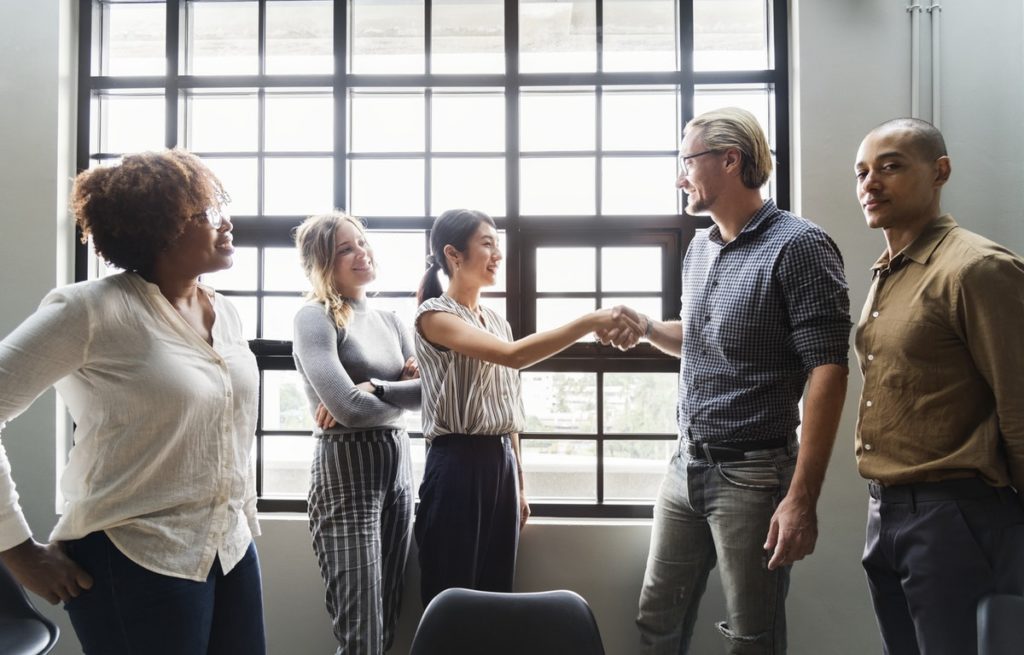 On the other hand, holding and attending promotional events will increase the trust and reputation of our company, while strengthening relationships with existing customers by enhancing the value of our brand.
In addition, we will be able to obtain new ideas and feedback about our products and services from our customers, who will appreciate that we take their suggestions into account.
This is directly related to the consumer experience and how they feel about perceiving our brand. The client will easily forget the promises or actions your company makes but will remember how it felt to work with you.
*"I've learned that people will forget what you said, people will forget what you did, but people will never forget how you made them feel."* ― Maya Angelou
Therefore, appealing to the emotions of the consumer is a strategy that must be taken into consideration, and carrying it out at promotional events may be easier than it seems can be easier than it seems by making use of Mixed Reality.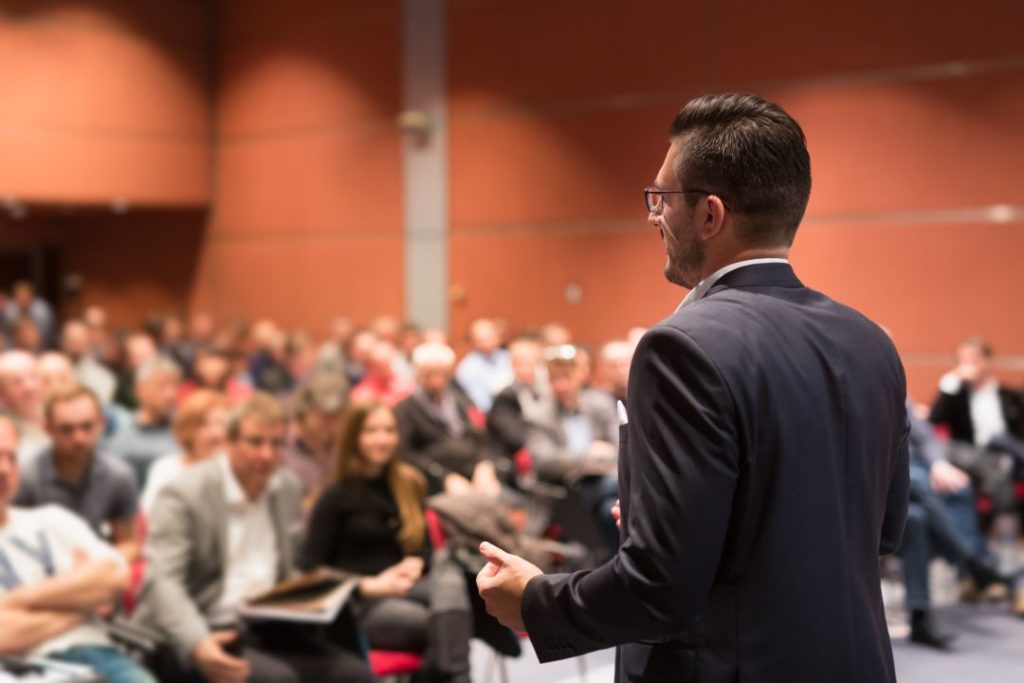 Mixed Reality Experiences in Your Business
Running promotional events by conducting consumer experiences can be a great way to take advantage of these events and get all the benefits that have been discussed above.
To do this, using emerging technologies can provide a differentiating character for your company from the rest. These technologies can be those that incorporate Mixed Reality features.
Mixed Reality (MR)
Mixed Reality is just a marketing term that serves to encompass Augmented Reality and Virtual Reality experiences and technologies, although the definition originally differs somewhat from this concept.
But then, what is Augmented Reality and Virtual Reality? In both cases, the aim of these technologies is that the reality perceived by the user is modified by means of digital content. The main difference is that Augmented Reality allows the user to perceive the real world, overlaying virtual content fully integrated with reality, while Virtual Reality replaces the real world with a fully digital one.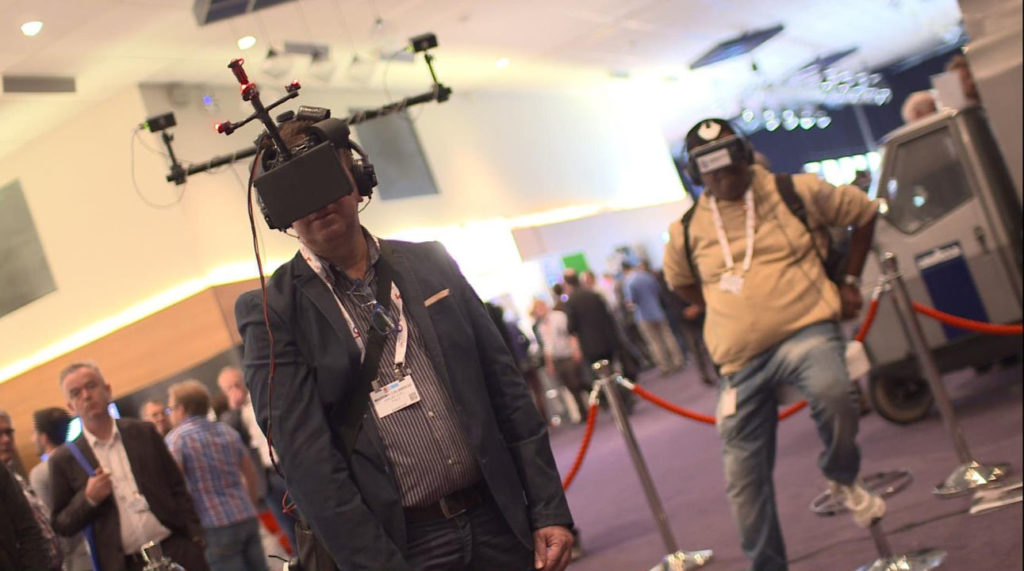 Augmented Reality (AR)
Augmented Reality, in particular, allows us to overlay information about our products through our smartphone or other device, offering a more natural interaction with the virtual product. This, unlike more traditional mediums such as flyers or websites, results in a more meaningful experience for the consumer.
Using Augmented Reality experiences brings certain benefits to our company, such as brand presence, customer impact and improved consumer experience, among others.
-Disney-
Several companies are already using Augmented Reality technologies to enhance the consumer experience. One of them is Disney, with a Star Wars promotional event, where users could visit some of the areas where the franchise logo could be found, and scan it with their smartphone to live an immersive experience with some of the characters of the series and share it with their friends.
-Niantic y Nintendo-
Another successful example where Augmented Reality is used is the case of Niantic and Nintendo with Pokemon GO, where geolocalized events are periodically held where users can attend to get their hands on one of the Pokemon of the event.
In this way, participation is promoted among the players to reach the event location and other social mechanisms are integrated such as being able to publish photos of the players with their Pokémon on the networks.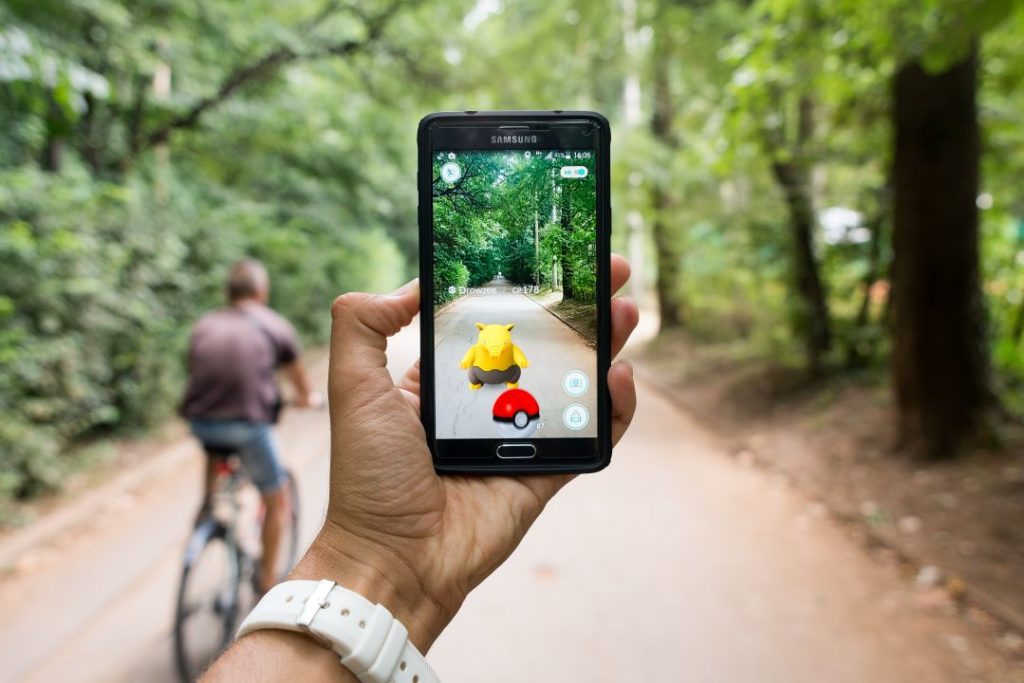 -Ikea-
The furniture sales company IKEA also makes use of this type of application to enhance the consumer experience. With its IKEA Place application, we can see what the furniture in your catalogue would look like, in scale, in any room of our home.
Thus, the application avoids having to take measurements of certain spaces to ensure that the furniture we buy fits in our room.
As you can see from the examples above, the predominant devices to carry out such Augmented Reality campaigns are smartphones. Interestingly, this is the rule, as everyone today has a smartphone and carries it with them every day, so the scope of such campaigns is very wide.
However, smartphones involve a very unnatural interaction with the environment, having to use the touch screen of the device to perform certain actions and focus with the screen on the area where the digital content is located.
Augmented reality glasses or head-mounted displays (HMD)
Instead of using these mobile devices, other companies are opting for more immersive solutions, involving more natural devices for the user. We are talking about, for example, augmented reality glasses or head-mounted displays (HMD).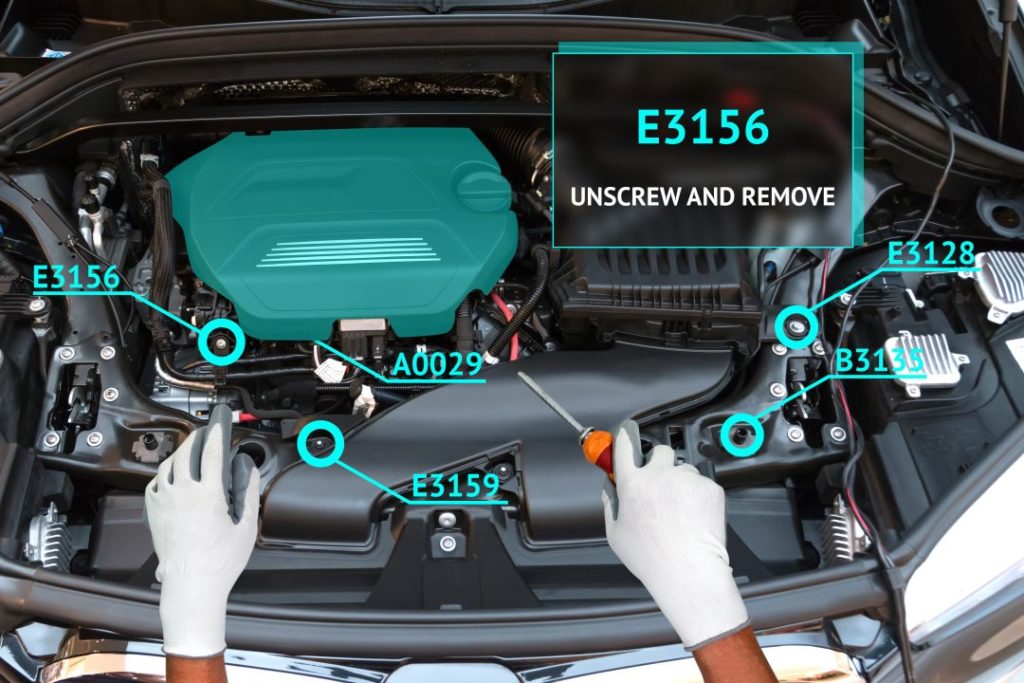 These devices can be worn on the head, facilitating interaction with technology through gesture recognition and a field of view that follows the movement of the user's head.
Among the most popular devices are the famous Google Glass Augmented Reality glasses. These glasses were abandoned by Google in 2015, but it laid the groundwork for other similar devices that have emerged since then. However, Google has recently taken over the project with a new version of the product, called Google Glass Enterprise.
Microsoft Hololens
Given the popularity of the project and the new range of possibilities it offered, other companies have chosen to develop their own devices with similar capabilities. This is the case of Microsoft with its HoloLens Augmented Reality device.
Several companies have used the device for promotional events. One of them is the cognac brand Rémy Martin, which through the use of Microsoft HoloLens launched a marketing campaign that allows its customers to approach a three-dimensional simulation of the vineyards from which a variety of its cognac comes.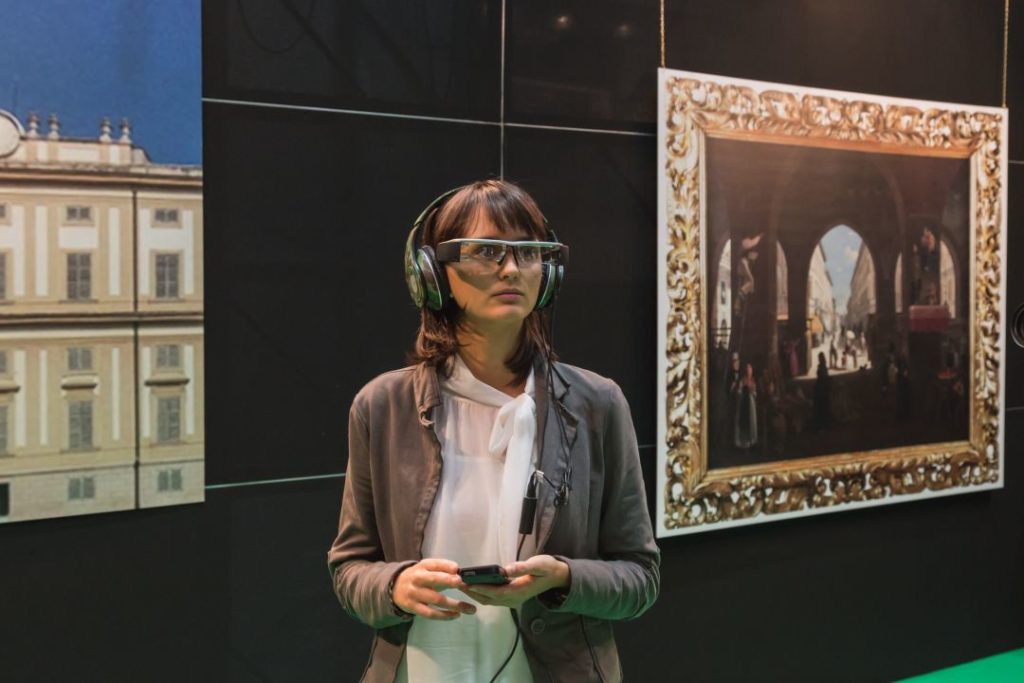 El uso de experiencias de Realidad Aumentada plantea una oferta atractiva e innovadora en el ámbito de los museos.
Along the same line as museums, the device offers great potential for use in this type of environment. We can emphasize as applications the reconstruction of physical objects through virtual content, educational guided tours, or simply new concepts of completely digital museums. This is the case with Concrete Storm, a museum of digital content at The Armory Show in New York, where the artworks can only be viewed through a HoloLens device.
As you can see, the capacities of the device are very varied and can be used for the accomplishment of a wide range of experiences and promotional events.
FK Interactive's Own Experience
At FK Interactive we are committed to the quality of the work we do. Therefore, we use the most innovative technologies available today depending on what our customers are looking for, advising them on the advantages and disadvantages of using these technologies according to their needs.
Thanks to this, we can offer our clients a differentiating character in our work, guaranteeing the fulfilment of the project objectives and providing the best possible results.
In terms of promotional events, we commit ourselves with the client to develop a unique and innovative experience that ensures a satisfactory execution of the event.
In this line, the University of Castilla-La Mancha has been betting on Mixed Reality contents during the Fair of Albacete 2017. Given the magnitude of the event, with a registered attendance of more than 2,500,000 visitors and a turnover of nearly 100 million euros, one of the main objectives to be covered was to promote the university among citizens and thus attract future members through an attractive and modern educational offer.
Actions
On our part, we guarantee the success of this promotional event by carrying out a varied deployment of in-house media and developments. Among them, we can highlight the design of the physical stand, Virtual Reality videos with visits to the university facilities, promotional videos, informative flyers with 3-D content, massive question and answer contests with prizes through Whizz – The Massive Quiz and an Augmented Reality video game using the Microsoft HoloLens device, as well as an intensive campaign on social networks to extend the coverage of the event.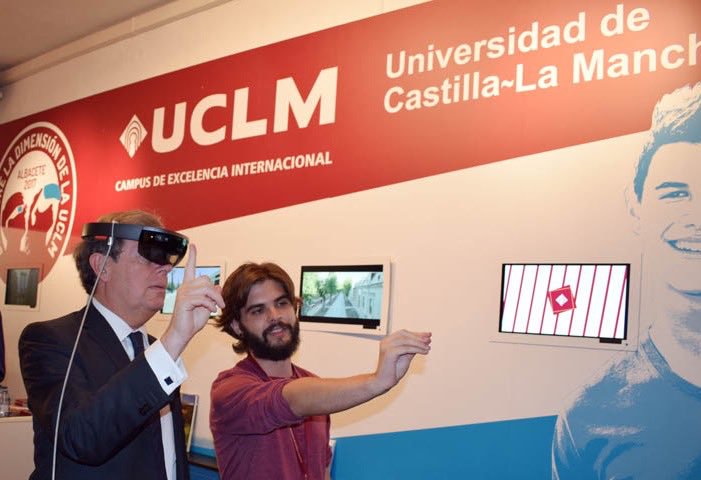 The Augmented Reality experience with HoloLens allowed players to put themselves in the shoes of a hero who had to eliminate all enemies who appeared through holes in the wall of the stand. Using the device's gesture recognition capabilities, the player had to aim his hand at such enemies to shoot and destroy them, while dodging enemy projectiles.
This experience was one of the most well received by those attending the university's stand, with many of the attendees repeating the experience again.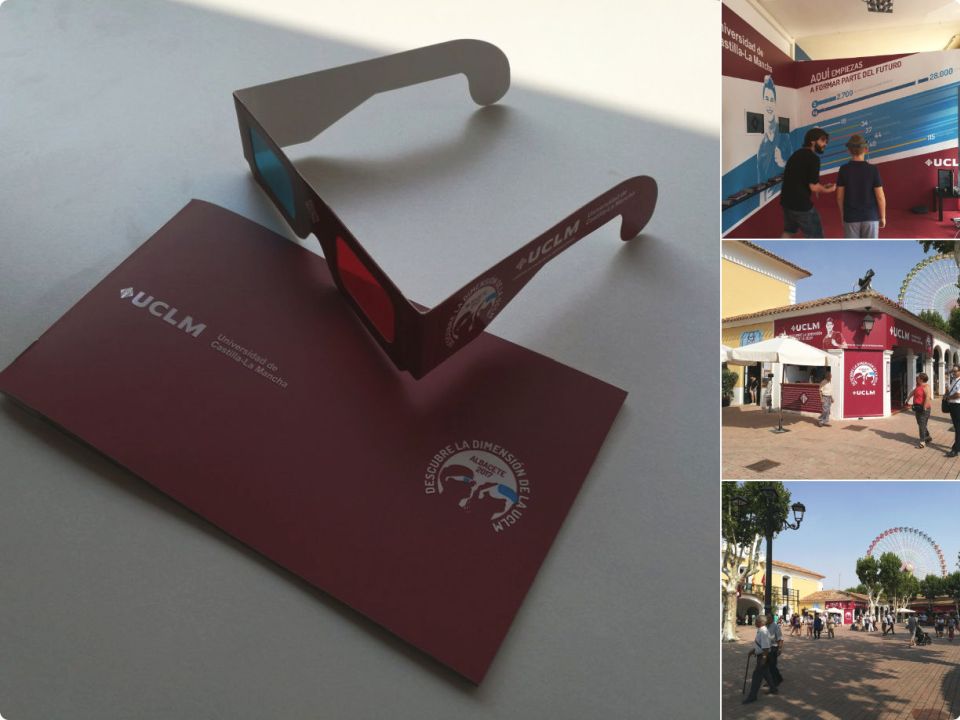 Quiz contest
On the other hand, as a fundamental part of the promotional event, there was the massive question and answer contest through Whizz – The Massive Quiz. These contests were held at certain specific times, with users being notified in advance so that they would be ready to participate and near the university's stand.
A co-ordinator was in charge of announcing the questions and providing some clues to the players. In addition, from time to time he provided coupons for players to get certain bonuses to make it easier to answer questions.
Once the contest was over, the final ranking was shown with the players' scores and a prize was awarded to those who had finished in the top three.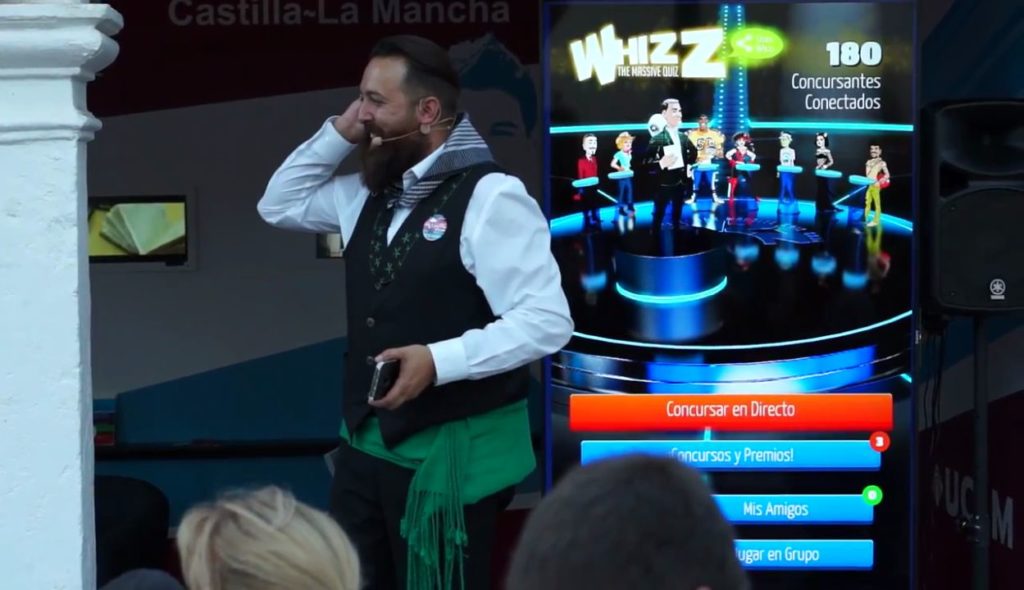 Promotional event: 'El País con tu Futuro'.
Another promotional event of similar characteristics was "El País con tu Futuro", organized in Madrid by El País and whose objective was to help students to decide their professional future through workshops, talks and exhibitors. Along these lines, the University of Castilla-La Mancha attended with an exhibition stand where students were informed about the formation offered, as well as other information of interest.
For this promotional event we decided to develop a custom experience using Augmented Reality through Microsoft HoloLens, in which students could see a planet that simulated the region of Castilla-La Mancha and could see in which provinces the available educational offer was given.
The experience proved to be a success among those attending the stand, differentiating the University of Castilla-La Mancha as an institution that is committed to new technologies and innovative training for its students.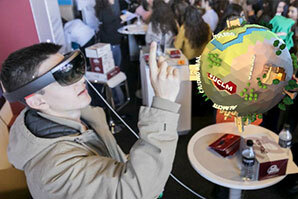 Given the large number of attendees at both events, which has increased with respect to previous years, and the interest it has aroused, we are faced with a case of success where we can see how promotional events add value to the client.
As you have seen, innovative advertising campaigns bring multiple benefits to your business. If you want to stand out from your competitors, the time has come for you to take the initiative and take advantage of promotional events through Mixed Reality content.
If you are interested in improving the scope of your business and reaching a wider audience, please do not hesitate to contact us by email: info@furiouskoalas.com, or by using the contact form on the main page.