We create Augmented Reality (AR) experiences where the user perceives the real world by superimposing fully integrated virtual content.
Augmented Reality uses and applications
ART & CULTURE
EDUCATION
ENTERTAINMENT & LEISURE
INDUSTRY 4.0
MARKETING & SALES
HEALTH
TOURISM
ART & CULTURE
Augmented Reality applied to culture and art
In museums, galleries and archaeological parks we use AR to offer our clients a more interactive, didactic and entertaining experience.
The use of AR allows us to show additional information about the context of the work or images and audio that complement it. Even constructions that have disappeared due to the passage of time, could be returned to that place for the contemplation and enjoyment of its visitors.
EDUCATION
ENTERTAINMENT & LEISURE
INDUSTRY 4.0
MARKETING & SALES
HEALTH
TOURISM
What are the advantages of Augmented Reality?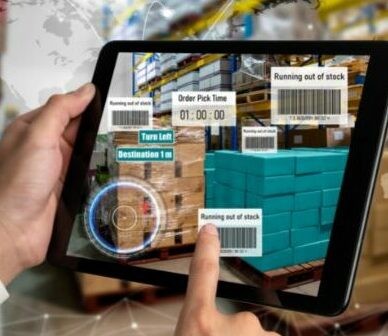 ✔ It combines the physical and virtual world; using it properly, it can provide the user with practical and useful information immediately and efficiently. 
✔ It facilitates training and self-learning.
✔ It significantly benefits brands in their marketing strategies.
✔ It speeds up tasks and processes.
✔ It offers an interactive form of communication where users can interact in real time with products, services and experiences.
✔ Enables user interaction.
We are a spin-off of national reference
Get to know some of our Augmented Reality projects
Do you want to know more about Augmented Reality?
Here are some interesting studies on some of their current applications
We adapt to your needs and budget. We understand your needs, we look for the best solution, we design, develop and make your company's project fly.
We are with you from minute #1
Call us, write us an email or leave us your details on the form and we will contact you as soon as possible.