The sedentary lifestyle to which children and young people are exposed in recent times is a matter of concern for the WHO.  It has even carried out a study that shows how daily physical activity improves the academic results of schoolchildren, while at the same time taking care of their health. That is why it is increasingly common to talk about active breaks in the classroom or brain breaks and how to apply them.
What are active breaks?
During the school day, children and adolescents spend long periods of time sedentary, sitting at their desks, hour after hour in the classroom. Even in kindergarten, where children learn by playing most of the time, they spend long hours sitting and not doing activities that activate their whole body. But this is not an isolated occurrence, as different forms of sedentary lifestyles are becoming more and more common outside of schools. The widespread use of digital screens and consumption of audiovisual content by children means that they spend more and more time sitting or lying down. In view of these circumstances, the Ministry of Health, Social Services and Equality (MSSSI) has issued a statement recommending the reduction of sedentary time and other habits.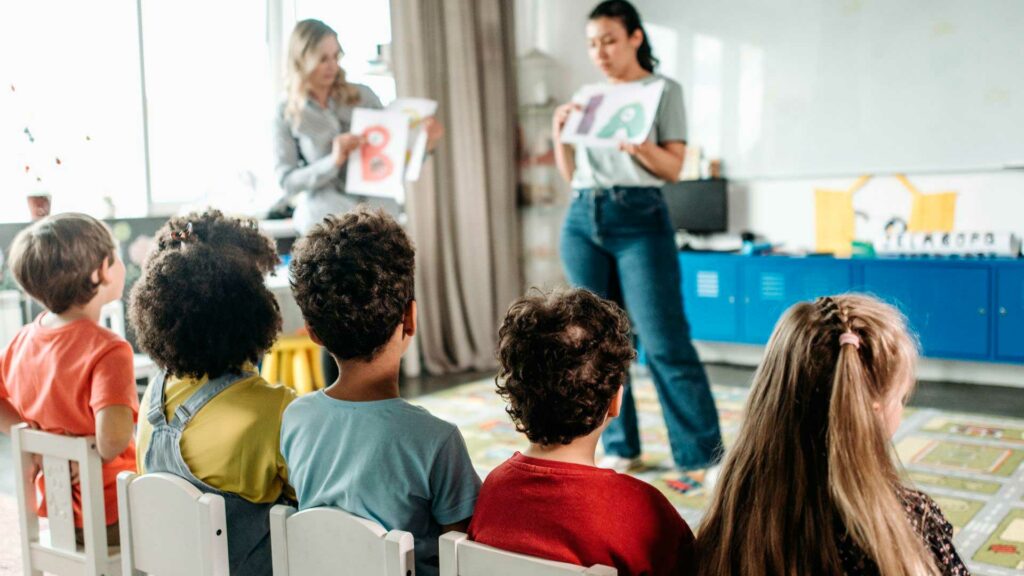 Active breaks approach this problem in the school context by setting aside time for physical activity between classes. This initiative cognitively activates students, who are in a passive state where they begin to lose interest in the subject matter and have low energy.
This would be the ideal time for teachers to introduce an active break. Students would have to perform different exercises in the classroom in a period of 3-4 minutes. In this way, pupils are activated, thus renewing their energy for the next lesson.
Benefits of active breaks for children and adolescents
Active breaks help to reduce the sedentary time that is a concern for young people aged 5-17 years and, according to international research, can help to improve academic performance, classroom attitude and attention skills. Taking at least two active breaks during the school day, during the five school days of the week, would help to reduce the risk to health.
According to Jesús C. Guillén, member of the Chair of Neuroeducation at the University of Barcelona, in his article 'Can physical exercise improve academic performance?', the results of various studies show that after physical activity, performance and results in the classroom are more positive than in a group that has been passive. These statements are related to the effects of physical exercise on particular or general academic competences in school children and adolescents. In this way, an activation of the prefrontal cortex and cerebral hippocampus is achieved and the improvement of basic executive functions is demonstrated with different research, among which the following stand out: the capacity for inhibition, working memory or cognitive flexibility, essential for the positive academic and personal development of the students.
How to implement active breaks in the classroom
In Furious Koalas we have created and developed a specific software that was born as a solution to the problem that we have been approached from different schools. Many of them were aware of the intention to implement active breaks in the classroom, however, the lack of human resources or teachers with specific knowledge limited them significantly, thus undermining the initiative.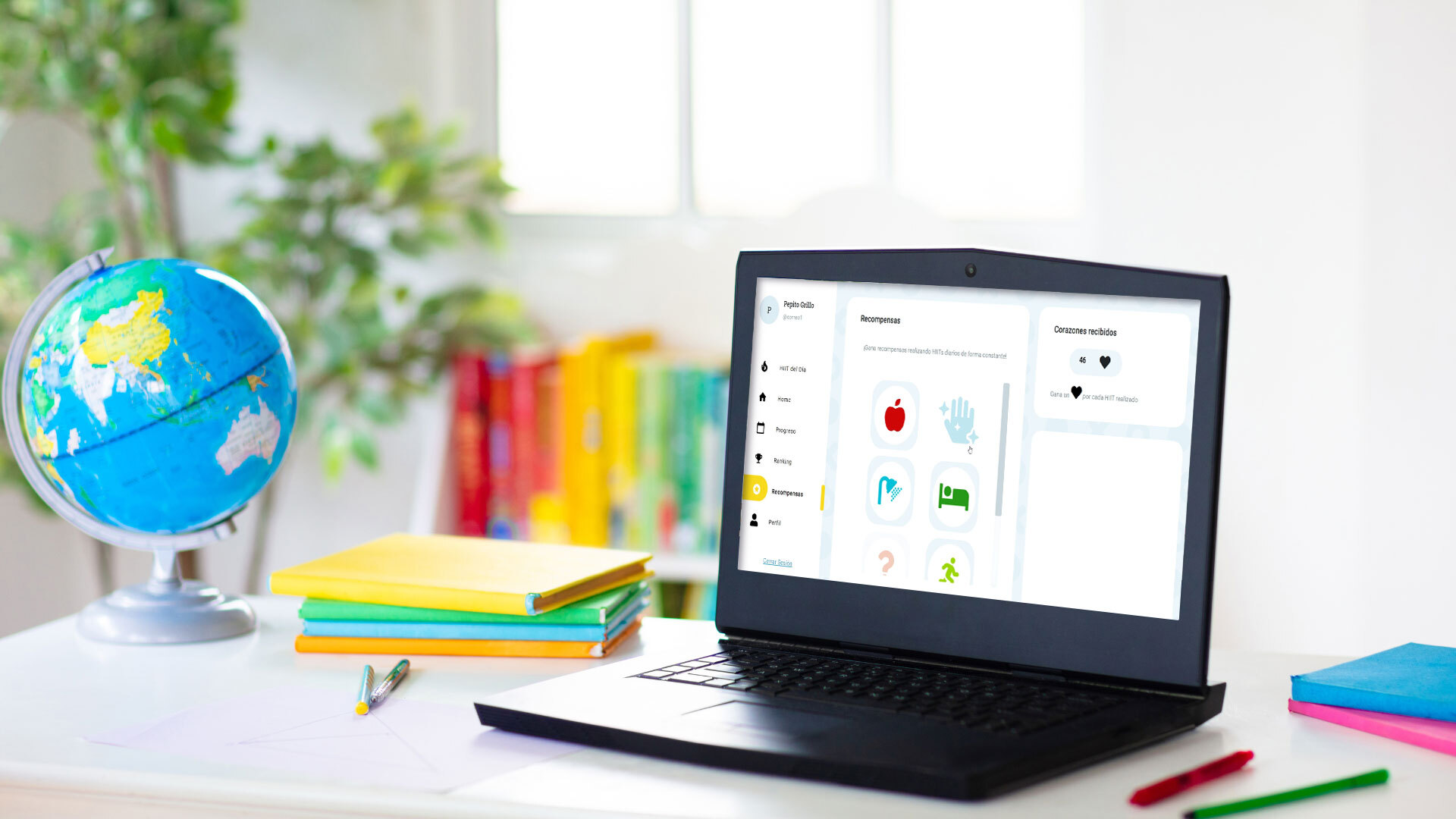 The software development is translated into a virtual platform which we have named MOVI-HIIT. The platform is being tested in the context of a research study at the Faculty of Education of the University of Castilla-La Mancha. This research involves professionals in the field of education and physical activity in children and adolescents who have established the appropriate exercise guidelines and routines for the students
Movi-Hiit
The virtual platform consists of a 3D interactive platform, which is accessed through personalised user accounts for each teacher or class. In addition, they are also linked to each other for each school. This provides statistics and metrics that indicate the performance of each classroom on a ranking in which students are incentivised with rewards and points.
The way in which the staging of the exercises is represented is through virtual avatars that guide the students during active breaks. The virtual platform motivates learners with a reward system. 
There are currently 40 different animations corresponding to 40 exercises (squats, jumping, skipping, skipping rope, sit and stand, etc.). The system creates active breaks based on four exercises, and this series is repeated twice a day. So, each week, a total of ten sets of exercises are performed by education and sports professionals. Each exercise has a duration of twenty seconds interspersed with 10 seconds of rest (recommended time for this activity). The routines that make up the active breaks are fully customisable through an intuitive and agile visual interface.
This solution provides quick and easy access for teachers to carry out the so-called active breaks in the classroom. These active breaks are planned to be carried out inside the classroom, with almost no need for materials.
Differentiation from other active breaks systems
Movi-Hiit makes it possible to monitor the progress of each of the schools belonging to the MOVI-HIIT intervention group, as well as to reproduce the active breaks. In addition, it is possible to measure the intensity and amount of physical activity of each student by measuring heart rate with polar heart rate monitors and pedometers.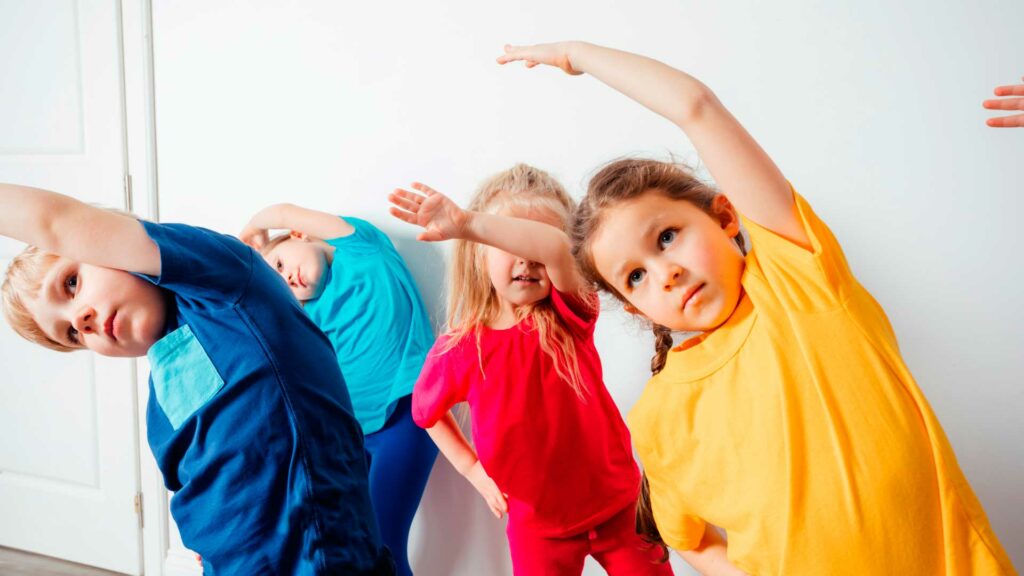 The rewards with which students are incentivised are usually educational videos on healthy behaviours and tips, but there is the possibility of customisation for each school group.
If you are thinking of implementing active breaks in the classrooms of your school or institute, contact us and we will inform you of all the features and functions of MOVI-HIIT. We offer you the possibility to test it, during a trial period, in your classrooms and see how your students respond.